For lucky people, their smiles seem flawless since their permanent teeth grew in perfectly aligned. If you're not one of those lucky people, you might need to undergo orthodontic treatments to ensure that your smile is aligned. Teeth-straightening treatments are popular to fix unsightly and crooked teeth. However, there is a chance that straightened teeth can move back out of alignment without the help of retainers. It may seem frustrating to endure these treatments, but the result, in the end, is worth it.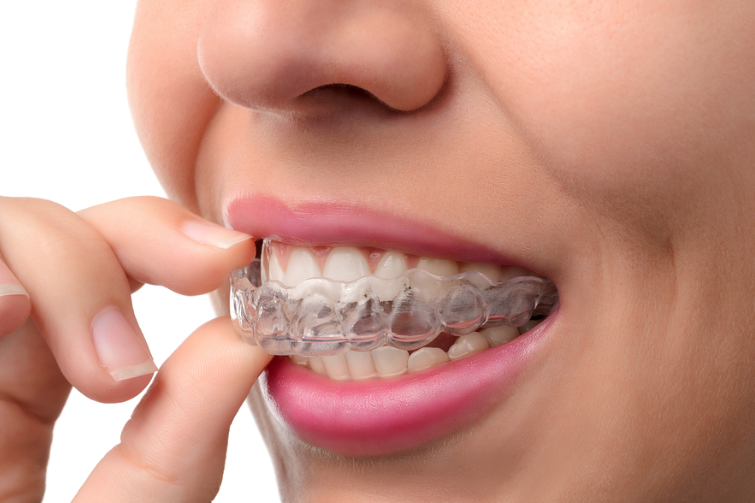 Back then, only traditional metal braces were the only available treatment for misaligned teeth. Thankfully, the technologies today introduced clear aligners to those who want an alternative treatment. But did you know that not all aligners are the same? If you want to opt for aligners to straighten your teeth, here are the reasons why Invisalign is your best option. Read on to know what advantages they bring!

Invisalign can treat a variety of conditions
Invisalign involves clear aligners that comfortably fit over your upper and lower rows of teeth. As time progresses, the aligners move your teeth gently to correct mild to moderate misalignment issues. Here are some of the specific dental conditions that Invisalign corrects:

Overbite: Upper teeth close in front of the lower teeth
Underbite: Protruding lower teeth past the upper teeth
Crossbite: Misalignment of the upper and lower jaw
Open bite: Top and bottom teeth don't meet
Crowded teeth: Not enough room in the jaw to normally fit the teeth
Gap teeth: Extra spaces in between teeth
General misalignment: Mildly to moderately crooked teeth
Invisalign is more beneficial than traditional braces
As mentioned above, traditional metal braces were the only treatment option for misaligned teeth back then. Invisalign works just as well as braces and offers a lot of benefits. Since Invisalign is removable, they can be removed when you brush and floss your teeth. This makes it easy for you to clean your chompers without worrying about food particles being stuck in the brackets. Aside from that, Invisalign is clear and barely noticeable compared to traditional braces. If you are worried about aesthetics, this aligner option is an excellent choice for you. Lastly, Invisalign treatment takes less time than traditional braces. While braces can take a couple of years, Invisalign only needs a year until treatment is done.
Invisalign is a better option than other aligners
Despite having many aligners on the market, Invisalign is the trusted brand as it has gone through decades of research and case reviews on record. Until now, Invisalign continues to refine its product and boasts over 5 million satisfied and happy patients.

Your dental team makes your dream smile come true by working on specific misalignment issues and by monitoring the treatment progress. This is how you achieve the results you want.

Your dream smile can be achieved through Invisalign in Kensington, MD. Schedule an appointment with us at Woo Wang Dental to avail of the best aligners for your teeth. We are located at 23704 Perry Ave. Kensington, MD 20895.