Anyone would agree that tooth loss is never a pleasant experience. The good news is, the continuous improvements in dental care makes it possible for everyone to regain their smiles. Dentures, which have been the go-to treatment for many, has also been improved to cater to the needs of many people. At Woo Wang Dental, aside from traditional dentures, we also offer fixed dentures and perform denture stabilization to our patients.
Fixed dentures, also referred to as implant-supported dentures, is an oral appliance that sits securely in the jaw instead of just over the gums. As most people may already know, implant posts are surgically inserted in the jaw then hold prosthesis securely in place. As a result, people will get an oral appliance that lets them experience the look and feel of real teeth. Curious to know what sets fixed dentures apart from other dental restoration options? Read on!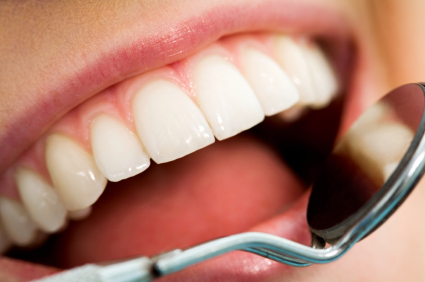 Fixed Dentures…
Won't slip or shift out of place
Traditional dentures are known to come loose in the mouth, causing its wearers to feel conscious when talking or eating. Fortunately, these issues are eliminated with the help of dental implants. Once in place, patients are assured that their fixed dentures will stay in place while they speak, smile, eat, and laugh to the heart's content.
Look natural
When having lost teeth replaced, patients would want to have a prosthesis that looks as natural as possible. In the case of fixed dentures, patients are assured that it will effortlessly blend in the mouth. That said, patients can confidently smile without worrying about other people finding out.
Improves confidence
By availing of a dental restoration that provides natural-looking and attractive results, patients can feel better about themselves. Besides, fixed dentures are also more reliable and durable, making people feel more confident to show off their smiles wherever they go.
Makes it easy to chew
Tooth loss can make simple tasks more challenging, for example, when eating. As a result, people would rather not eat certain foods to avoid any discomfort. But by availing of fixed dentures, patients can once again eat whatever they want. Implant-supported dentures allow patients to chew with ease and also to enjoy the taste of every food fully.
Strengthens the jaw
Aside from providing an aesthetically pleasing dental restoration, fixed dentures also help preserve the jawbone. One of the factors to maintain the shape of the jaw is continuous stimulation from the teeth. Unfortunately, once the teeth are lost, restimulation is nearly impossible. If patients choose to leave lost teeth unreplaced, the jawbone will gradually weaken and even erode—causing a person's face to appear sunken. The good news is, the implant posts used for fixed dentures can serve to provide the stimulation needed by the jawbone to stay healthy.
Did these advantages interest you to give fixed dentures a go? If yes, avail of our Affordable Denture offers in Gaithersburg, MD! Call or visit us at Woo Wang Dental to get started.