Your smile is one of the first things that people notice about you, and this can be frustrating if your teeth aren't as good looking as you'd like them to be. Luckily, you can correct misalignments and bite issues with Invisalign! Learn more about this orthodontic option by reading below, and for personal treatment, contact the office of Dr. Kenneth Woo, Dr. Edmond Woo, and Dr. Ho Kai Wang in Kensington and Gaithersburg, MD!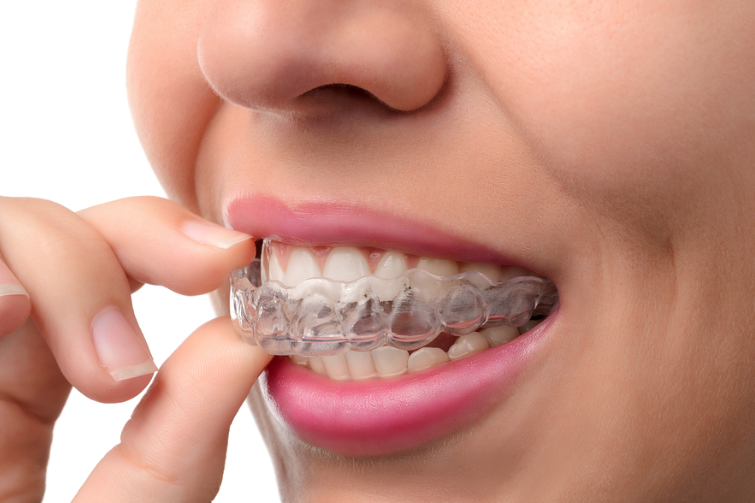 What is Invisalign?
In contrast to the metal components used by other orthodontic options, Invisalign uses clear plastic aligner trays to move the teeth into new, straightened positions. The trays come in a series, with patients wearing one after another, spending two weeks on each pair. Each tray is slightly different from the last and slowly move the teeth into their corrected positions.
Benefits of Invisalign
Invisalign gives you the freedom to undergo orthodontic care without complicating your daily routine or compromising your look. Invisalign's trays are totally removable, allowing you to clean your teeth as you always have. Additionally, traditional braces require special flossers and an extended oral care plan, both of which Invisalign avoids. Furthermore, unlike traditional metal braces, the aligner trays are virtually invisible and blend right into your smile!
Invisalign Treatments in Kensington and Gaithersburg, MD
If you think Invisalign may be the best treatment for your smile, you should consult with your dentist to ensure that you are a good candidate. A good candidate for Invisalign has a strong at-home oral care routine and the discipline to reliably wear the trays for at least 22 hours a day. Additionally, candidates must be in their late teens or be adults, for the treatment requires a mature jawbone.

For more information on Invisalign, please contact Dr. Kenneth Woo, Dr. Edmond Woo, and Dr. Ho Kai Wang in Kensington and Gaithersburg, MD. Call (240) 683-3833 today to schedule your consultation!