We breathe every moment of every day and we're hardly aware of it most of the time. But if you take the time to focus, you'll find two possible pathways for your breath: through the nose or through the mouth.
While either pathway provides the air exchange needed to live, nose breathing offers better health benefits. Air passes through the nasal passages, which filter out many harmful particles and allergens. The mucous membranes in the nose also humidify the air and help produce heart-friendly nitric oxide.
Nose breathing also plays a role in your child's facial and jaw development: the tongue rests on the roof of the mouth (the palate) and becomes a kind of mold around which the developing upper jaw can form. With chronic mouth breathing, however, the tongue rests just behind the lower teeth, depriving the upper jaw of its normal support. This could result in the development of a poor bite (malocclusion).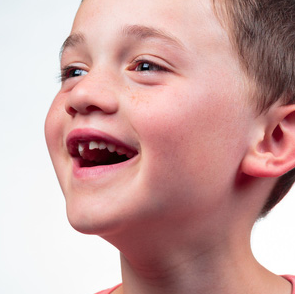 To avoid this and other undesirable outcomes, you should have your child examined if you notice them breathing mostly through the mouth, particularly at rest. Since chronic mouth breathing usually occurs because of an anatomical obstruction making nose breathing more difficult, it's usually best to see a physician or an ear, nose and throat (ENT) specialist first for evaluation and treatment.
It's also a good idea to obtain an orthodontic evaluation of any effects on their bite development, such as the upper jaw growing too narrowly. If caught early enough, an orthodontist can correct this with a palatal expander, a device that exerts gradual outward pressure on the jaw and stimulating it to grow wider.
Another bite problem associated with chronic mouth breathing is misalignment of the jaws when closed. An orthodontist can address this with a set of removable plates worn in the mouth. As the jaws work the angled plates force the lower jaw forward, thus encouraging it to grow in the direction that best aligns with the upper jaw.
Any efforts to correct a child's breathing habits can pay great dividends in their overall health. It could likewise head off possible bite problems that can be both extensive and costly to treat in the future.

If you would like more information on promoting oral health in your child, please contact us or schedule an appointmentfor a consultation.