Find out how porcelain veneers can enhance your smile.
Do you have cosmetic issues with your smile like chipped or uneven teeth, or dark stains? If so, you need to discover how porcelain veneers can fix many cosmetic issues with your front teeth. They are the go-to treatment to create a celebrity-perfect smile, easily and quickly. Porcelain veneers are an investment in your smile, and so you need to visit the best, like the dentists at Dr. Kenneth Woo & Associates in Gaithersburg, Maryland.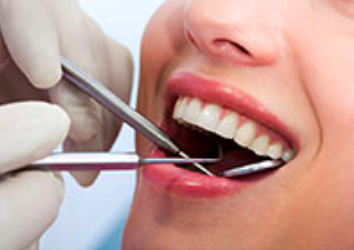 The dentists at Dr. Kenneth Woo & Associates want you to know all about how porcelain veneers can fix your smile. Porcelain veneers can change the look of teeth that are:
Overlapped or crowded from genetics
Uneven and worn from excessive age-related wear and tear
Gapped or spaced apart from genetics
Damaged or broken from injury or trauma
Badly discolored from medications like tetracycline
Yellowed and stained from coffee or smoking
Porcelain veneers are thin sheaths of beautiful porcelain. They may look delicate, but they are strong, and with proper care, they can last for years. Porcelain has a unique translucent quality that looks just like your natural teeth. That's why porcelain veneers will give you a smile that looks great. Porcelain veneers also don't stain as easily as your natural teeth, making them a perfect choice for coffee drinkers and smokers who still want a bright, white smile.
The dentists at Dr. Kenneth Woo & Associates need to prepare your teeth by removing only a small amount of tooth structure, just enough to accommodate the thickness of the veneers. They make molds of your prepared teeth which are sent off to a dental laboratory. The highly skilled dental technicians custom-make your porcelain veneers to exact specifications. After the dentists at Dr. Kenneth Woo & Associates receive your veneers, they will cement them permanently to your teeth, and you have a new smile!
If you want to fix your smile, it's time to think about porcelain veneers, the high-tech treatment to change your smile and your looks. Don't wait to look great. Call the dentists at Dr. Kenneth Woo & Associates, with offices in Gaithersburg, and Kensington, Maryland. Call today and be on your way to fixing your smile with porcelain veneers!