Millions of people from around the world are turning to porcelain veneers as a hassle-free way to improve their smile. Dental veneers are thin, ceramic shells that fit over the teeth to make a dazzling smile. Kenneth Woo, DDS and Associates, located in both Gaithersburg and Kensington, MD, offer a full range of dental services—the following information will help you determine if you're a good candidate for their veneers.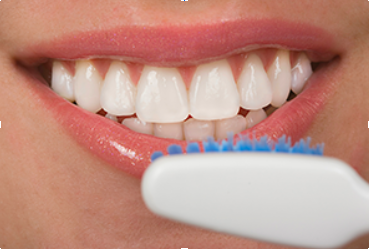 1. You want to whiten your smile.
Tooth staining affects many patients. There are several causes of tooth staining including poor dental hygiene, beverages, foods, smoking, and certain medications. Several diseases that affect enamel can also lead to tooth discoloration. Porcelain veneers can give you the bright-white smile you've always wanted, and unlike real teeth, they resist dental stains remarkably well.
2. You want to close a tooth gap.
Diastemas are gaps between teeth. These spaces can form anywhere in the mouth. This condition affects people of all ages and may be caused by missing teeth, under-sized, teeth, or bad oral habits such as thumb-sucking. Veneers are used to fix these gaps by being placed over your teeth to create an evenly-spaced smile.
3. You want to restore a broken tooth.
Cracking or chipping a tooth is a common phenomenon, and veneers can restore these damages. If you have a broken tooth, a veneer can revitalize both its appearance and function by covering the tooth's front with a thick section porcelain, replacing the flawed parts.
4. You want to fix your crooked teeth.
For some people, having a crooked smile can affect their self-esteem and self-confidence. Contrary to what you might think, you may not need orthodontic treatment to fix your crooked smile. Veneers can straighten your teeth without the discomfort and hassle of dental braces! Veneers are effective in covering up dental imperfections and giving patients the appearance of a perfect smile.
5. You want to look years younger.
Our teeth play an important role in defining how old we look. If you want to look younger, getting veneers is a good place to start. Dental veneers will enhance your smile and instantly make you look younger—that's why it's such a popular cosmetic dentistry procedure among Hollywood stars!
Interested? Call our Kensington or Gaithersburg office today!
The best way to find out if you're a viable candidate for porcelain veneers is to consult with a dentist. Call Kenneth Woo, DDS and Associates at (301) 933-1833 right now to schedule a dental consultation in Kensington, MD, or (240) 683-3833 for the Gaithersburg location. Porcelain veneers will do you and your smile a world of good!